Spa Staffing
People are the lifeblood of any business and key to its reputation. This is why we undertake to immediately staff your spa with personnel that will stand out for their knowledge, ethics, passion and reliability. At least 70% of Aegeo Spas employees have a background of studies in the fields of Cosmetology and Physical Therapy. More specifically, 45% of our personnel have studied Cosmetology, 35% Physical Therapy and 20% have studied some other specialty related to wellness.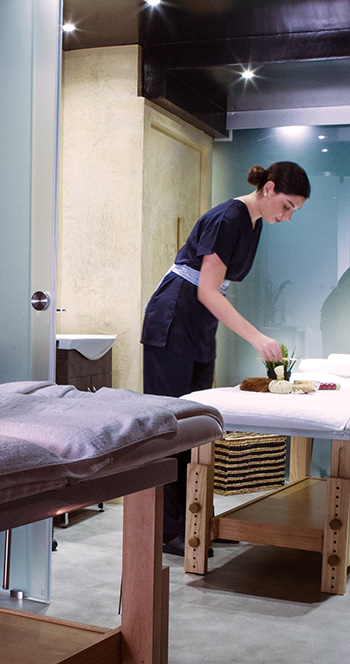 Continuous Personnel Training
Our team undertakes to select the right people and to train them to ensure specific procedures are followed and only top-quality services are provided to each guest on a daily basis. For example, each therapist undergoes 156 hours of online and on-the-job training, while all sales managers attend an 80-hour theoretical and practical training module.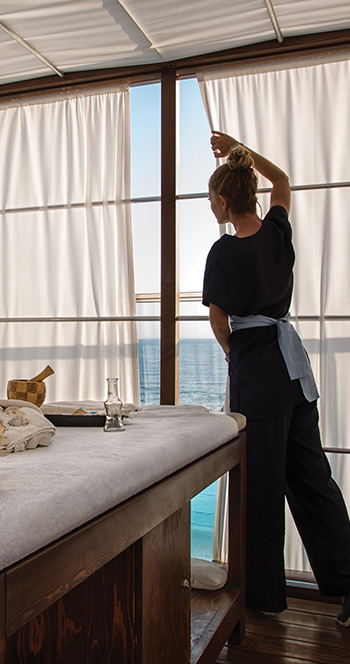 Operating Protocols
Each one of our spas has a clear structure and specific allocation of responsibilities to ensure its smooth day-to-day operation. Owing to our deep knowledge surrounding wellness, we formulate detailed Operating Protocols that take into account the rules and limitations of your hotel, and we make sure to address any potential issues, undertaking full responsibility.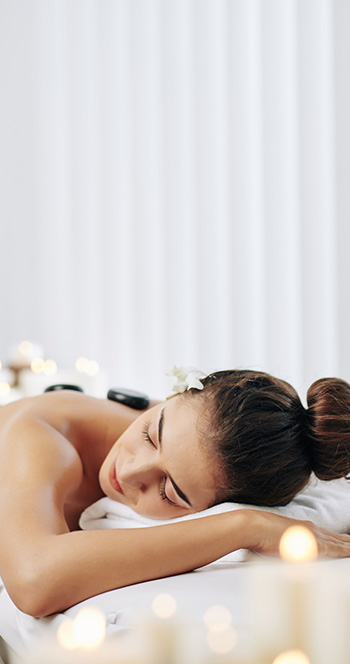 OPERATING PROTOCOLS
Reception area configuration
Guest welcome
Guest welcome for service provision
Treatment room preparation
Foot bath
Guest sendoff
Treatment room and equipment maintenance
Executive visit
TREATMENT PROTOCOLS
Starting - Ending facial treatments
Starting - Ending body treatments
Product sampling
HYGIENE PROTOCOLS
Clean & Safe
Covid-19 protection training guide, in cooperation with the Region of Crete and the University of Crete School of Medicine.
Continuous Evaluation
To us, evaluations help us to become better; this is why we have adopted a 360° evaluation model. We pursue daily evaluations, both from our guests and our partners. This helps us collect valuable information and get measurable results which give us a clear idea about what we need to retain and what we need to improve or even change. This evaluation pertains to all levels of operation at our spas and is carried out systematically because we want to do even better with every new partnership we establish, leaving our mark on the wellness industry we have been passionately serving for years.