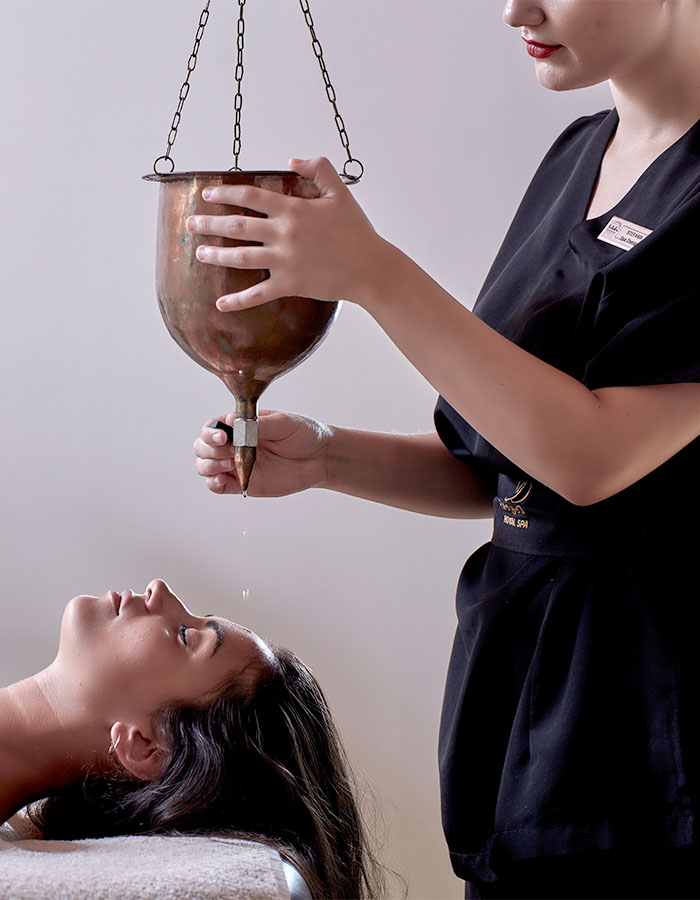 How we do it
For the guest
We make each of our guests feel special and safe from our very first encounter. We welcome our guests with our signature greeting and dutifully follow all the steps mandated by regulators while prioritising everyone's safety and comfort.
Our spa treatment rooms are sanitised after each use, in line with the official guidelines of the regional government and the University of Crete School of Medicine. Our staff also offers all our guests a relaxing foot bath in the treatment room, echoing the ancient Greek welcoming rituals.
Each experience we offer our guests follows a specific order of treatment techniques, starting with the area of the face and continuing to the rest of the body. These experiences can also be offered using disposable gloves, should our guests prefer it. The products used are certified, hypoallergenic and selected based on the specific skin needs of each guest.
Our staff provides guests with personal hygiene products (towel, shampoo, liquid soap) and escorts them to a previously sanitised shower area. At the end of the experience, our staff offers an aromatic tea of Greek herbs and a souvenir postcard. Guests may also be asked to rate us, or suggest additional services and products based on their preferences.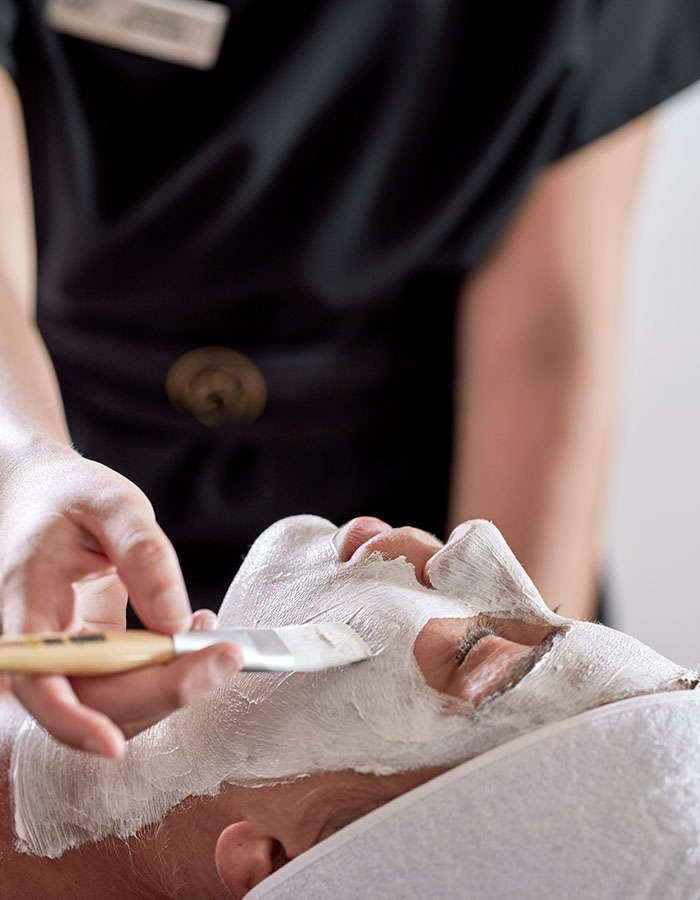 How we do it
For our staff
We are in daily contact with the staff at all our branches. Via online meetings and telephone calls, we resolve any day-to-day issues that might arise, evaluate the services offered and redefine our practices on a case-by-case basis.
We take inspiration from and inspire our staff by providing resources and information on the most current market trends through regular webinars. Images, concepts and innovations from all over the world motivate us to become even better through authentic ideas that will take the global wellness industry one step further.
We enhance the knowledge and skills of our employees at all levels and departments with seminars organised by reputable organisations throughout the year. Our goal is to continuously develop in every aspect so we can provide exceptional services to you and your guests.
Our Training Department ensures that specific procedures and operating protocols are followed through the training it provides to our staff. This is how we ensure the same level of quality at every one of our branches, wherever it may be located.
AEGEO SPAS PHILOSOPHY
Each day, we outdo ourselves offering integrated and personalised wellness experiences to all our guests.
Locate one of our spas!
Look for Aegeo Spas on the map and enjoy a unique, first-hand wellness experience you will never forget.
View the map
Become a partner!
Share your thoughts with us and give us the opportunity to propose tailor-made solutions for your business.
Send us your request