A line of cosmetic products made of the purest ingredients from all over Greece brings the joys of the spa experience to your home.
OUR PHILOSOPHY
We want the true spa experience to be accessible to all. This is mainly why he have created our own line of cosmetic products called Spa Memories. Our source of inspiration are the people visiting our spas who become enchanted by the beauty of Greece and wish to keep the memories of their experiences alive when they return home. For these people, we endeavoured, through much research and numerous trials, to create cosmetic products of exceptional quality, combining the knowledge of science with the richness of Greek nature. And we succeeded!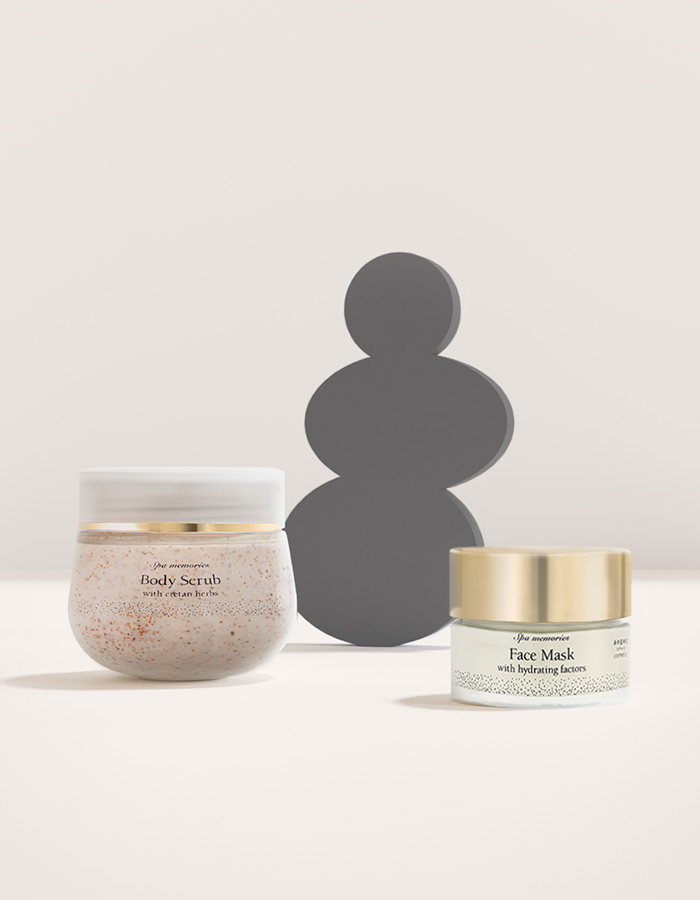 What makes our cosmetics so special?
Organic olive oil, Krokos Kozanis (saffron), avocado, cucumber, aloe, Cretan dittany, sage, lemon, grapes, pomegranate, bilberry and horse chestnut are just some of the magical ingredients of our products. At Aegeo Spas, we pay particular attention to selecting pure ingredients and we develop skin- and environmentally friendly products.
Our signature aromas and velvety textures are the result of our secret recipes created by following the knowledge of science and the wisdom of Greek traditions. All our formulas are unique and patented. Our products are cruelty-free, as they have not been tested on animals.
All our products have passed Challenge Tests, Patch Tests and Dermatological Tests, and are CPNP-certified (Cosmetics Products Notification Portal).
TIME TO REJUVENATE
Total treatment for health, radiance and beauty.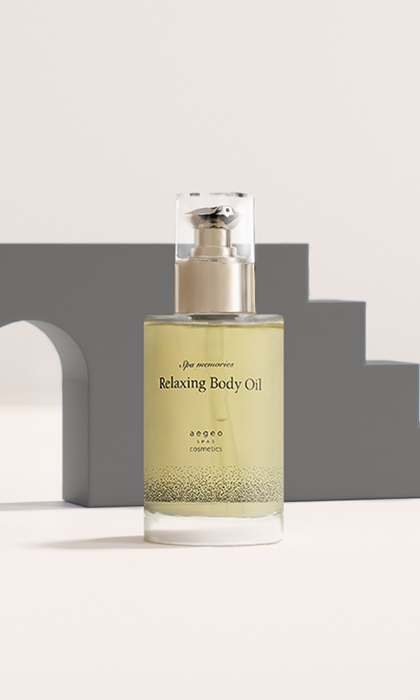 BODY
Tension and stress prevent the body from enjoying the finer moments in life. Aegeo Spas products are specifically designed to offer deep rejuvenation and hydration, leaving any skin type soft and radiant.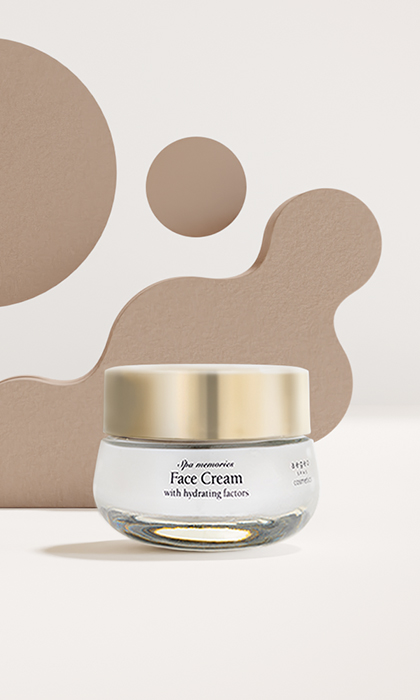 HYDRATION
Our face is constantly exposed to UV radiation, pollution and all types of harmful substances. This is why a daily facial care routine is important. At Aegeo Spas we have created a complete line of face products for cleansing, hydration, anti-ageing and sun protection for faces with a youthful glow.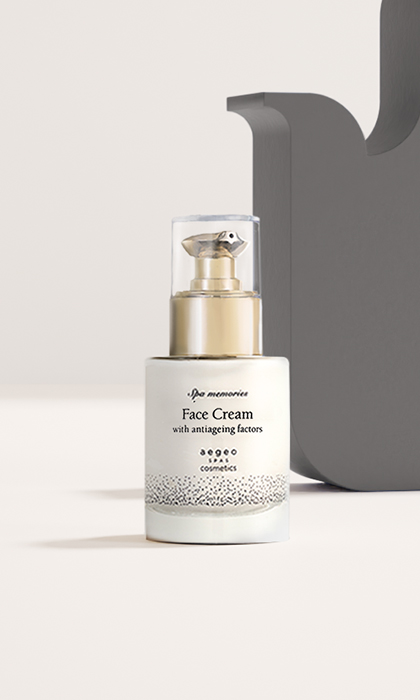 ANTI-AGEING
The passage of time causes the skin to lose its smoothness, elasticity and firmness. The specialised anti-ageing Aegeo Spas product line for women and men is rich in natural ingredients with proven antioxidant action that boosts the skin's natural production of collagen and elastin and effectively softens expression lines.
AEGEO SPAS PHILOSOPHY
All the natural treasures of Greece packed in one line of cosmetics, with the care and signature of Aegeo Spas.
LOCATE ONE OF OUR SPAS!
Look for Aegeo Spas on the map and enjoy a unique, first-hand wellness experience you will never forget.
View the map
BECOME A PARTNER!
Share your thoughts with us and give us the opportunity to propose tailor-made solutions for your business.
Send us your request