Μας εμπιστεύονται
Ανακαλύψτε μερικούς από τους πελάτες μας.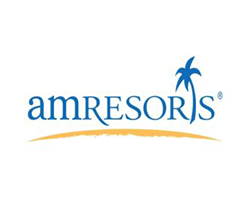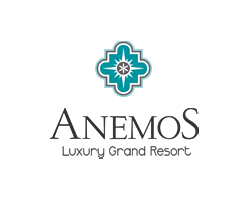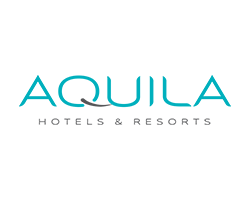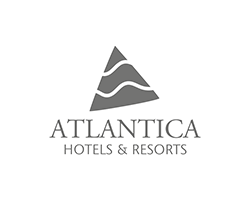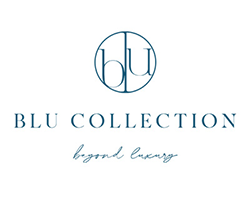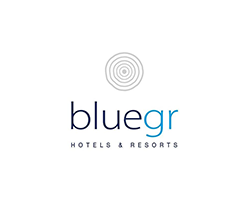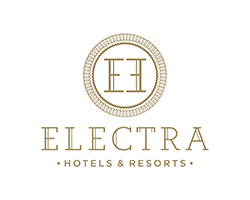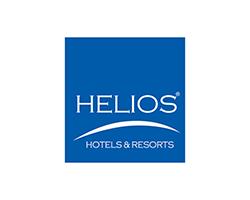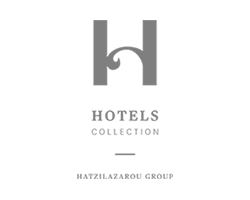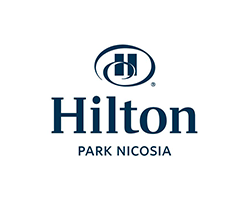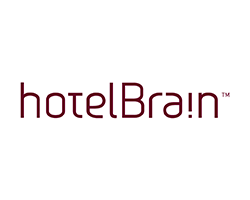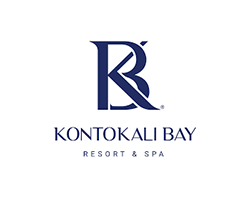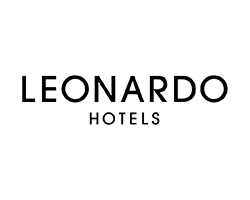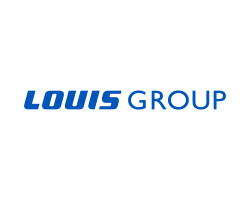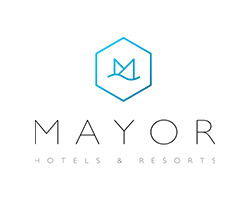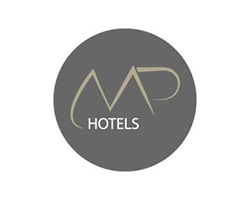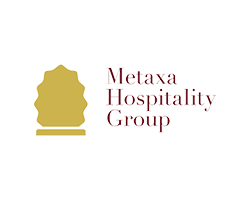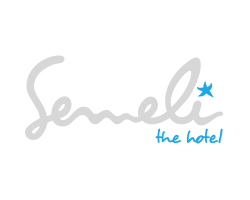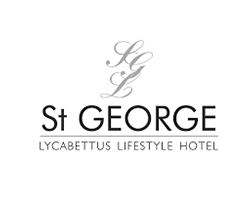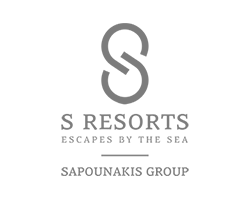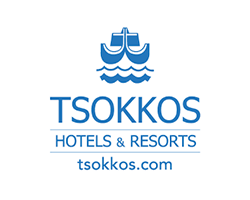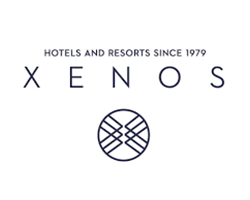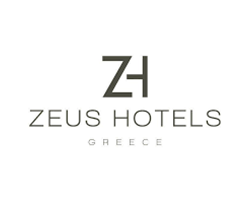 ΤΙ ΛΕΝΕ ΓΙΑ ΕΜΑΣ
Having neck problems, I took the opportunity to go for the "rejuvenation" massage. I was welcomed by Sarah, very professional and attentive to the needs. It was a great experience and for sure I will come back. Thanks!
The spa is very peaceful and relaxing. Sarah was very professional and friendly and helped with my lower back pain. If you are new here definitely a great hotel worth the visit. So far, the back pain I was experiencing was going on for 2 months. Massage here worked wonders and helped put me at ease.
It was a great experience to get 2 massages from Athena. She is at the same time soft and can be hard also. Each massage duration was for more than an hour long. The smell of the cream/oil used were fantastic. I recommend strongly Athena.
I was a guest at the hotel and also visited the amazing massage spa of Electra palace Thessaloniki. I chose the body massage in the spa. Great treatment, value for money and amazing feeling. Athina and the team are friendly, clean and very professional. I will definitely visit again.
Great environment, great spa right in the center of the city! Both body and face treatments were performed with great care and nice products! Very thankful to Athina for the awesome treatment! Definitely recommend it!
Very thankfully for Athena from spa. Great massage, great hospitality and happy face, i felt very relaxed and happy after that. very good service from Aegeo Spas team. I will visit again when i come back.
I had a wonderful relaxing massage at the hotel spa. I had been travelling for several weeks and needed to have my kinks ironed out. The Aegeo Spas was well appointed and Agatha, my masseuse, was very professional and skilled.
Ξεχωρίζουμε
Το πάθος μας για αυτό που κάνουμε επιβραβεύεται από σημαντικούς φορείς της Ελλάδας και του εξωτερικού.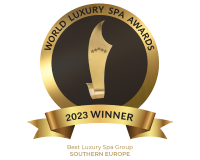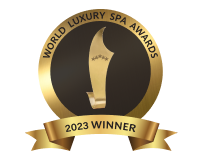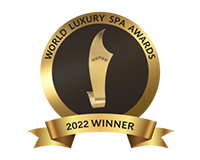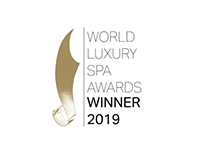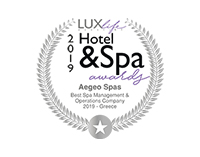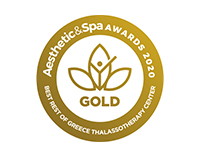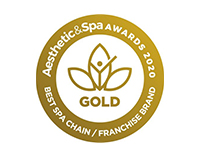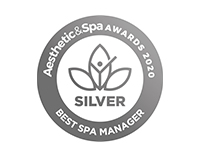 2023 WORLD LUXURY SPA AWARDS
BEST LUXURY SPA GROUP IN SOUTHERN EUROPE
AURA SPA & WELLNESS CENTER BY AEGEO SPAS AT ANEMOS LUXURY GRAND RESORT:
BEST LUXURY SPA RETREAT – GLOBAL WINNER 
BEST LUXURY RESORT SPA IN SOUTHERN EUROPE 
 
BLUE SPA BY AEGEO SPAS AT TUI BLUE ELOUNDA VILLAGE BY AQUILA:
BEST LUXURY COUPLES SPA IN GREECE 
BEST LUXURY ROMANTIC DESTINATION SPA IN SOUTHERN EUROPE 
 
AEGEO SPAS AT ATLANTICA MARE VILLAGE PAPHOS:
BEST UNIQUE EXPERIENCE SPA IN SOUTHERN EUROPE 
BEST LUXURY WELLNESS SPA IN CYPRUS 
 
LYTTOS SPA BY AEGEO SPAS AT LYTTOS BEACH:
BEST LUXURY HOLISTIC SPA IN GREECE 
BEST LUXURY HEALTH & FITNESS SPA IN SOUTHERN EUROPE 
 
AEGEO SPAS AT MAYIA EXCLUSIVE RESORT & SPA:
BEST LUXURY ADULT ONLY SPA IN EUROPE 
 
ANANEA WELLNESS BY AEGEO SPAS AT MINOS BEACH ART HOTEL:
BEST LUXURY ART SPA – GLOBAL WINNER 
BEST LUXURY MODERN HOTEL SPA IN GREECE 
 
THE HAMMAM SPA BY AEGEO SPAS AT CRETA MARIS RESORT:
BEST LUXURY HAMMAM EXPERIENCE IN SOUTHERN EUROPE 
BEST LUXURY SPA & STAY IN GREECE 
 
THE ANASSA SPA BY AEGEO SPAS AT SANTO PURE OIA SUITES & VILLAS:
BEST LUXURY VOLCANIC BEAUTY SPA – GLOBAL WINNER 
BEST LUXURY COUPLES SPA IN SOUTHERN EUROPE 
 
OL EXCLUSIVE WELLNESS CULTURE BY AEGEO SPAS AT CANDIA MARIS RESORT & SPA:
BEST LUXURY WELLNESS CENTRE IN EUROPE 
BEST LUXURY HOLISTIC SPA IN SOUTHERN EUROPE 
 
AEGEO SPAS AT ELECTRA METROPOLIS:
BEST LUXURY SPA & STAY IN SOUTHERN EUROPE 
 
AEGEO SPAS AT ELECTRA PALACE:
BEST LUXURY HISTORICAL HOTEL SPA IN EUROPE 
BEST LUXURY CITY HOTEL SPA IN GREECE 
 
AEGEO SPAS AT KONTOKALI BAY RESORT & SPA:
BEST LUXURY SPA RESORT IN SOUTHERN EUROPE
 
THE AURA SPA BY AEGEO SPAS AT IKAROS BEACH LUXURY RESORT & SPA:
BEST LUXURY SPA GETAWAY IN EUROPE 
 
AEGEO SPAS AT ATLANTICA DREAMS RESORT:
BEST LUXURY SPA & STAY – GLOBAL WINNER
BEST LUXURY SPA RETREAT IN EUROPE 
 
AEGEO SPAS AT ATLANTICA BELVEDERE RESORT:
BEST LUXURY ISLAND RESORT SPA – GLOBAL WINNER 
BEST LUXURY BEAUTY SPA IN SOUTHERN EUROPE 
 
AEGEO SPAS AT ATLANTICA PLIMMIRI RHODES:
BEST LUXURY BEACH RESORT SPA IN EUROPE 
BEST LUXURY SPA RETREAT IN SOUTHERN EUROPE 
 
THE RETREAT BY AEGEO SPAS AT APHRODITE HILLS:
BEST LUXURY DESTINATION SPA IN EASTERN EUROPE 
BEST LUXURY WELLNESS SPA IN CYPRUS 
 
AEGEO SPAS AT THE IXIAN GRAND LUXURIUS SPA & WELLNESS:
BEST LUXURY BEACH RESORT SPA IN SOUTHERN EUROPE 
BEST LUXURY ADULT ONLY SPA IN SOUTHERN EUROPE 
 
AEGEAN SPA BY AEGEO SPAS AT AEGEAN MELATHRON THALASSO SPA HOTEL:
BEST LUXURY ECO SPA – GLOBAL WINNER 
BEST LUXURY COUNTRYSIDE SPA IN EUROPE 
 
AEGEO SPAS AT TUI BLUE CARAVEL:
BEST LUXURY ISLAND RESORT SPA IN EUROPE 
BEST LUXURY DESTINATION SPA IN GREECE 
 
THALASSOTHERAPY CENTER BY AEGEO SPAS AT DOLCE ATTICA RIVIERA:
BEST LUXURY AQUATHERAPY SPA – GLOBAL WINNER
BEST LUXURY WELLNESS SPA IN GREECE 
 
AEGEO SPAS AT AKTI IMPERIAL DELUXE RESORT & SPA:
BEST LUXURY SPA RETREAT IN GREECE 
 
AEGEO SPAS:
BEST LUXURY SPA GROUP IN SOUTHERN EUROPE 
 
AEGEO SPAS AT ATLANTICA MARE VILLAGE AYIA NAPA:
BEST LUXURY SPA & STAY IN EASTERN EUROPE 
BEST LUXURY HOTEL SPA IN CYPRUS 
2022 WORLD LUXURY SPA AWARDS
BEST SPA DEVELOPMENT GROUP - GLOBAL WINNER
GLOBAL WINNERS
LUXURY SPA & STAY ATLANTICA MARE VILAGE AYIA NAPA
LUXURY WELLNESS CENTRE ATLANTCA IMPERIAL RESORT & SPA
LUXURY LODGE SPA ATLANTICA PLIMMIRI RHODES
LUXURY BEACH RESORT SPA CRETA MARIS
LUXURY BOUTIQUE SPA ELYSIUM BOUTIQUE HOTEL
LUXURY HEALTH & FITNESS SPA KONTOKALI BAY RESORT & SPA
BEST SPA DESIGN THEME SENTIDO UNIQUE BLUE
CONTINENT WINNER EUROPE
LUXURY COUNTRYSIDE SPA AEGEAN MELATHRON THALASSO SPA HOTEL
LUXURY SPA RETREAT ANEMOS LUXURY GRAND RESORT
LUXURY SPA & STAY TUI BLUE ELOUNDA VILLAGE BY AQUILA
LUXURY NEW RESORT SPA IVI MARE PAPHOS
LUXURY ADULT ONLY SPA IXIAN GRAND & ALL SUITES
LUXURY FITNESS SPA LYTTOS BEATH HOTEL
LUXURY HYDROTHERAPY SPA MAYIA EXCLUSIVE RESORT & SPA
LUXURY VOLCANIC BEAUTY SPA SANTO MARIS LUXURY SUITES OIA
LUXURY SKI RESORT SPA PREMIER LUXURY MOUNTAIN RESORT
REGIONAL WINNER SOUTHERN EUROPE
LUXURY SPA & STAY ATLANTICA CALDERA PALACE
LUXURY CITY SPA ELECTRA METROPOLIS
LUXURY DESTINATION SPA OLEA ALL SUITE HOTEL
REGIONAL WINNER EASTERN EUROPE
BEST UNIQUE EXPERIENCE SPA ATLANTICA MARE VILLAGE PAPHOS
2020 AESTHETIC AWARDS
GOLD: BEST SPA CHAIN / FRANCHISE BRAND
GOLD: BEST REST OF GREECE THALASSOTHERAPY CENTER BEST HOTEL
SPA | CITY SPA for Aegeo Royal Spa at Electra Metropolis Hotel Athens

SILVER: BEST SPA MANAGER
2019 HOTEL & SPA AWARDS:
BEST SPA MANAGEMENT & OPERATIONS COMPANY 2019 - GREECE
2019 WORLD LUXURY SPA AWARDS:
BEST LUXURY SPA GROUP CONTINENT WINNER EUROPE
BEST UNIQUE EXPERIENCE SPA: Olea All Suite Hotel Kontokali Bay Resort & Spa

LUXURY RESORT SPA: Anemos Luxury Grand Resort Princess Andrianna Resort & Spa

LUXURY SPA RETREAT: Olea All Suite Hotel Kontokali Bay Resort & Spa

LUXURY BOUTIQUE SPA: Minos Palace Hotels & Suites

LUXURY DESTINATION SPA: Ikaros Beach Resort & Spa

LUXURY WELLNESS SPA: Cactus Royal Spa & Resort

LUXURY ROMANTIC DESTINATION: Olea All Suite Hotel

LUXURY HAMMAM EXPERIENCE: Creta Maris Beach Resort

BUSINESS HOTEL SPA: Electra Metropolis Hotel Athens

LUXURY BEACH RESORT SPA: Kontokali Bay Resort & Spa